The "Nederlandse Game Dagen" (Dutch Game Days) conference took place in Utrecht from the 18th of November till the 26th of November. The NLGD conference provides educational, networking, and business opportunities for game development professionals driving the growing game industry.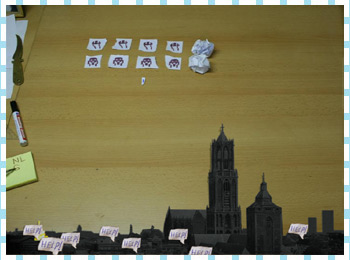 The organisation of the NLGD asked me to make an interesting stop-motion animated trailer.
The trailer will also function as visual decoration at the event.
Also, I was asked to design the visual support for the granting of the Spill Group Game Award at the NLDG of 2006.
The trailer can be viewed at:
http://www.youtube.com/watch?v=DlhvEXCzlms
The game award visuals can be viewed at:
http://www.youtube.com/watch?v=3S3aPBOAhVk